Congratulations and Welcome to RYLA!
You have been awarded a scholarship to the RYLA conference at the YMCA of the Rockies near Estes Park, CO this year! We are thrilled to have you join us at RYLA this summer. Below you'll see more information and links to other web pages for everything you need, including a packing list, directions and more.
Your RYLA conference will be held on:
Sunday, July 17 at 2pm – Friday, July 22, 2019 at 12:30pm
CRITICAL: A RYLA Junior Counselor will call you ONE WEEK OR SO BEFORE the start of conference. If you have not heard from them by then, send an e-mail to RYLA.HeadJCs@gmail.com
Please review these web pages with your parents/legal guardians. We need some additional information and their consent before you will be allowed to attend your conference. Details are below.
IMPORTANT COVID VACCINATION INFORMATION: All participants are required to be FULLY VACCINATED and BOOSTERED (If eligible). 12-17 year olds are considered fully vaccinated two weeks after you get a second dose of an mRNA COVID-19 vaccine or two weeks after you get a single dose of the Janssen/Johnson & Johnson COVID-19 vaccine. You are eligible for booster 5 months after your second Pfizer shot, and as of yet the CDC hasn't authorized boosters for Moderna or Johnson & Johnson for 12-17 year olds. Booster shots (if eligible) are required one full week prior to RYLA camp, so completed by Sunday July 12, to be considered up to date.
Conference Location – Arrival & Departure Information
Please plan to arrive at the YMCA Of The Rockies in Estes Park, Colorado on
Sunday between 1:30 and 3:00 pm (2pm is ideal). The Estes Park Center is located 65 miles northwest of Denver and sits at an elevation of 8,010 feet. The YMCA is just outside the town of Estes Park. We recommend using your GPS which will guide you directly checkin location.
Traffic can be congested in Estes Park, so be sure to allow plenty of time!
This map

shows the location of the East Side Lodges (Twin Sisters, Deer Ridge, and Rainbow) lodges where you will find counselors wearing colorful RYLA shirts. They will guide you through the check-in process. You will meet with your own counselor and other conferees and your week will begin!
Pickup time is Friday at 12:30pm. IMPORTANT: Arrange to be picked up at the same location as dropoff (East Side Lodges) at 12:30pm (just after noon).
The week can be exhausting, so we recommend that you NOT drive home yourself, or at least don't drive home alone!
Please review this page and the links below with your parents. AND, It is vital that your parents have completed, signed and submitted the online forms on the link that was emailed to you within a few days of receiving it.
As soon as possible your Rotary RYLA Representative must review and validate that your online forms are completed in order for you to be allowed to attend the RYLA conference! If you have any issues completing the online forms, please click here to contact us. https://rockymountainryla.org/contact-us/
Please remember that you agreed to be at the conference for
the entire time
(Sunday by 3:00 pm through Friday at 12:30pm). If you have questions, or your plans for participating change, please contact your
Rotary RYLA Representative
and the RYLA Registrars at
Registrars@rmRYLA.org
immediately!
Important Pre-Conference Information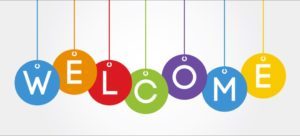 Welcome Letter to Participants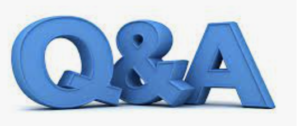 RYLA Questions & Answers

Packing List

MAP of the YMCA.
Twin Sisters Lodge and Willome Conference Center are the two main buildings for RYLA.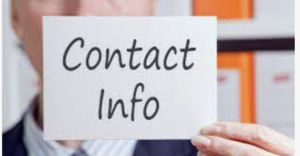 Important Contact Information
YMCA of the Rockies, Estes Park Center
2515 Tunnel Road
Estes Park, CO 80511
970-586-3341
303-448-1616
RYLA Chair
Head Junior Counselors
Rocky Mountain RYLA Phone
404-939-RYLA (7952)